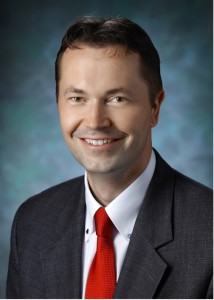 Daniel Becker, M.D., Director & Founder
A board-certified neurologist, spinal cord injury medicine specialist and disability analyst, Dr. Becker is the former director of the Pediatric Spinal Cord Injury Unit at the International Center for Spinal Cord Injury at Kennedy Krieger Institute in Baltimore, Maryland.
After earning his medical degree from Ruprecht Karls University in Heidelberg, Germany, Dr. Becker completed his residency training at Vanderbilt University Medical Center in Nashville, Tennessee, followed by a fellowship in spinal cord injury medicine at the Johns Hopkins School of Medicine. He is currently part of the Johns Hopkins Neurophysiology Intraoperative Monitoring Division and an assistant professor of neurology at the Johns Hopkins School of Medicine. Dr. Becker is also a member of the American Academy of Neurology, as well as a world-renowned expert in the treatment of transverse myelitis.
Kimberly Reilly, MSN, CRNP, FNP-C
Nurse Practitioner Kimberly Reilly has joined the INI Team in 2023 specializing in General Neurology and is treating conditions including migraine headaches, stroke, epilepsy, Parkinson's Disease and dementia.  She also performs Botox injections for migraines.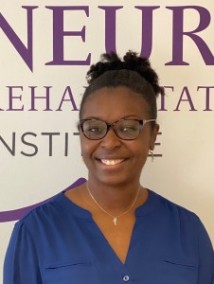 Adwoa Bonsra, Physical Therapist, Manager of Rehabilitation Operations

Adwoa began her career attending UMBC for undergraduate education, where she obtained a B.A in BioPsychology in 2003. She went on to study physical therapy at University of Maryland, Baltimore, where she obtained a Doctorate of Physical therapy in 2006. She worked at the International Center for Spinal Cord injury at Kennedy Krieger Institute for 5 years, where she worked with Dr. Becker, providing therapy services for patients with spinal injuries, MS, TM, etc. In 2011, she transitioned to a local orthopedic clinic, working with patients who suffer from post-operative pain, joint replacements/ injuries, sport injuries, lower back and neck pain. In June 2015, she joined the team at INI to continue work with patients with neurological conditions.
When not at work, she enjoys bike riding, tennis, and other recreational sports, as well as spending time with family and friends.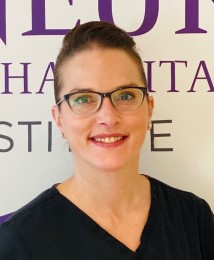 Megan Cohen RN, BSN – Infusion Center Clinical Nurse Manager

Megan is a Maryland native and graduated from West Virginia University with a Bachelor of Science degree in Nursing. She began her career as an Emergency Medicine / Critical care nurse at John Hopkins Bayview Hospital. After leaving Bayview she gained a wide range of experience working in Post Anesthesia Care, Private Duty, Teaching, and Case Management / Compliance Nursing roles. She has participated on several Humanitarian Missions as PACU director for both Adult and Pediatric patients throughout Latin America and Africa. Megan has been with the International Neurorehabilitation Institute AIC (Ambulatory Infusion Center) since its inception. In addition to managing AIC operations she has the distinct privilege to personally ensure patient-centered care and comfort during infusion sessions. In her spare time, she enjoys traveling, gardening, cooking and spending time with her husband and son.
Micaela Aigner,  RN

Micaela Aigner works  in our Infusion Center as a Nurse.
Lisa Horn, RN

Lisa Horn works as a nurse in our Infusion Center.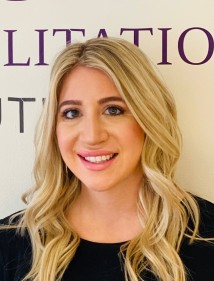 Tarah Majestic,  Administrative Assistant

Tarah Majestic is in charge of the front desk operations.
.
.
.
.
.
.
Shannon Bourne,  Collections Coordinator – INI Finance Department

Shannon Bourne works with INI as a Collections and Insurance Coordinator.
.
.
.
.
.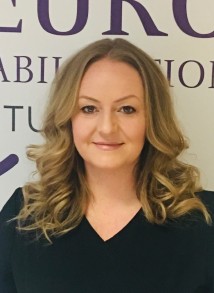 Kimberly Horney,  Administrative Assistant – INI Finance Department

Kimberly Horney works closely with patients and our clinic to navigate insurance requirements and other finance department needs.
.
.
.
.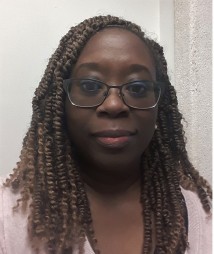 Ukeme Ikeddeh-Barnes,  Clinical Trial Coordinator

Ukeme Ikeddeh-Barnes oversees our Clinical Trials Department. She received her undergraduate degree from Georgian Court University and then decided to pursue a second degree in Nursing from LaSalle University.  As an RN, Ukeme worked at The Children's Hospital of Philadelphia Pediatric Intensive Care Unit and later transition to Clinical Research with the Division of Hematology. She moved to Maryland and continued in Clinical Research as an Oncology Research Nurse at Sinai Hospital. She later transitioned to INI to continue her clinical research profession and obtained her certification as a Certified Clinical Research Nurse with ACRP.
Brenda Ropero, MD – Clinical Trial Coordinator

Brenda Ropero has joined the INI Team as Clinical Trial Coordinator.