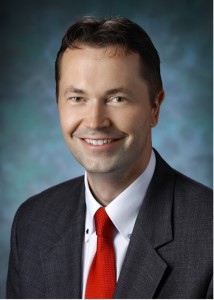 Daniel Becker, M.D., Director & Founder
A board-certified neurologist, spinal cord injury medicine specialist and disability analyst, Dr. Becker is the former director of the Pediatric Spinal Cord Injury Unit at the International Center for Spinal Cord Injury at Kennedy Krieger Institute in Baltimore, Maryland.
After earning his medical degree from Ruprecht Karls University in Heidelberg, Germany, Dr. Becker completed his residency training at Vanderbilt University Medical Center in Nashville, Tennessee, followed by a fellowship in spinal cord injury medicine at the Johns Hopkins School of Medicine. He is currently part of the Johns Hopkins Neurophysiology Intraoperative Monitoring Division and an assistant professor of neurology at the Johns Hopkins School of Medicine. Dr. Becker is also a member of the American Academy of Neurology, as well as a world-renowned expert in the treatment of transverse myelitis.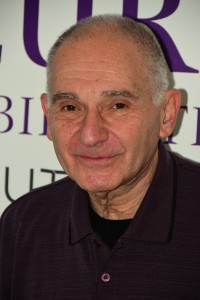 Solomon Robbins, M.D., General Neurologist
Solomon D. Robbins was born and raised in Savannah, Georgia. He graduated from the University of Florida, received his M.D. from the Medical College of Georgia and served as an intern in Medicine at Sinai Hospital of Baltimore. After serving as a flight surgeon in the United States Air Force, he completed a residency in Neurology and a fellowship in EEG at the University of Maryland Hospital. He was the Chief of Neurology at Northwest Hospital Center and is on the staff there and at several other hospitals. He is a Fellow of the American Heart Association Stroke Council.
Dr. Solomon is a general neurologist with special expertise in movement disorders including Parkinson's disease, EMG, nerve conduction studies, and EEG..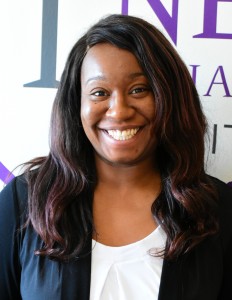 Sandra N. Eke, FNP-BC 
Sandra Eke joins the International Neurorehabilitation Institute team as Nurse Practitioner.
.
Katie McCabe, Physical Therapist
A graduate of Marquette University, Katie received a Bachelor of Science in Biomedical Sciences and a Doctorate in Physical Therapy. She began her physical therapy career at The Johns Hopkins Hospital where she was a physical therapist on the acute care oncology service. After Johns Hopkins, Katie worked in inpatient rehabilitation at the National Rehabilitation Hospital in Washington D.C. She has a passion for neurological rehabilitation, and is excited to be a part of the INI team to help patients optimize their rehabilitation goals by utilizing activity based restorative therapies.
.
.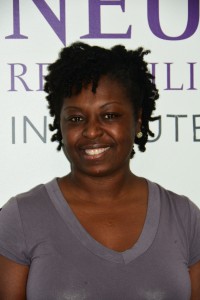 Adwoa Bonsra, Physical Therapist
Adwoa began her career attending UMBC for undergraduate education, where she obtained a B.A in BioPsychology in 2003. She went on to study physical therapy at University of Maryland, Baltimore, where she obtained a Doctorate of Physical therapy in 2006. She worked at the International Center for Spinal Cord injury at Kennedy Krieger Institute for 5 years, where she worked with Dr. Becker, providing therapy services for patients with spinal injuries, MS, TM, etc. In 2011, she transitioned to a local orthopedic clinic, working with patients who suffer from post-operative pain, joint replacements/ injuries, sport injuries, lower back and neck pain. In June 2015, she joined the team at INI to continue work with patients with neurological conditions.
When not at work, she enjoys bike riding, tennis, and other recreational sports, as well as spending time with family and friends.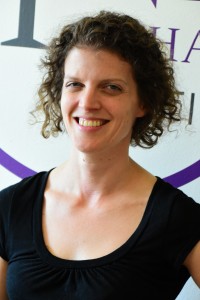 Jennifer Sahm, Physical Therapist
Jennifer Sahm joins the International Neurorehabilitation Institute team as Physical Therapist.
.
Josefina Kather, Medical Assistant, Administrative Coordinator
Josefina received her bachelor degrees in Biology and Psychological Science from the University of Vermont in May of 2016. She returned to Maryland and is joining the INI team as Dr. Becker's Medical Assistant. She is experienced in providing patient care in diverse clinical settings such as in the Dominican Republic where she has volunteered in several public health clinics. At Vermont she spent two years as an undergraduate research assistant in the Psychological Science department, which lead to her honors program thesis on cerebellar learning and memory in rats. On her free time Josefina enjoys traveling; you just may find her at the airport studying for the MCAT as she waits for her next flight abroad. She plans on pursuing a career in medicine and is very excited to be a part of the INI community.
Wendy Kulacki, M.A., Administrative Specialist
Wendy Kulacki was born and raised in Baltimore Maryland. A graduate of Fortis Institute (formerly Medix Technical School) in 1994 received Certification as a Medical assistant as well as in medical billing and diagnosis coding. She began her medical billing career in 1995 at Med Star in White Marsh, MD. Moved to Florida in 2000 and worked for Bay Billing Solutions as the lead Billing Coordinator. Returned to Maryland and joined the INI Team in February of 2015 as the Billing Manager. Presently she supports the INI Medical Providers in all aspects from maintaining insurance contracts, provider credentialing, verifications, invoices, collections and obtaining authorizations to assisting the front office when needed. Through her career history in working with various physician specialties and diversifying her abilities she has extensive knowledge of the mechanisms of a medical office coupled with vast medical insurance communications.
When not working she enjoys reading, gardening and spending time with her family and friends.